WHAT'S NEW!
Conveyors - for Sale & Rental
01/27/21
Get Creative, Productive & More Profitable
Manufactured in 10 ft. lengths* and weighing only 170 lbs, they can be carried into position and set up in minutes. A foam filled core sandwiched between stainless steel plates means they are structurally strong, while remaining light and durable. The units stack and lock for easy transport. All accessories, hoppers and side rails are also constructed from weight saving material. •Also available in 13' and 20' lengths.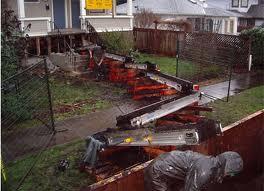 From Basement to Dumpster
Conveyor in School Excavation
Miniveyor Basement Excavation